Why This Is A Great Time To Be A Seller And What To Do If You Have To Buy
What is a healthy residential real estate market?
Those far smarter than I (and I was in the first class of women to graduate from Yale) say a real estate market is healthy when there is a six-month of supply of homes available.
As of today, Las Vegas has a 2.6 month supply of homes listed in the MLS, according to the Greater Las Vegas Association of Realtors. That means there are a lot more buyers than homes. There were 11,200 homes for sale in Las Vegas on March 31, down 17 percent from a year earlier. If the law of supply and demand works, ka-ching sellers!
SELLERS:
The message here is, if you were thinking about selling and have a place to go after the sale, now is a gosh darn good time to do it.
A caveat: This only works if your price your house correctly. One reason our inventory is so low is because 5,488 homes that are listed don't have offers. And why do you think that is in this time of home shortage? Because those houses are overpriced! Buyers are smart these days. Every house I have listed at market has sold in 10 days or less. (My record is six hours.) Overpriced homes sit.
Sellers, if you want to sell your home, be realistic.
BUYERS:
Be sure to get pre-approved, not pre-qualified before you go house hunting. This means you go through underwriting BEFORE you find the home, not after. Your lender can explain this to you in more detail because, even though I am the world's most capable Realtor, I am not a lender and don't play one on TV.
Another option for buyers who need to buy now is a new home. New home builders are cranking 'em out like crazy because buyers need to buy something. New homes are more expensive than resales, but hey, you don't have to live with someone else's schmutz.
I am here to help you either way. Call, text, email, send a carrier pigeon. I am here for you.
((hugs)) BETH Ellyn
THE Las Vegas Real Estate Concierge
State Managing Broker, Nevada
702.758.4318 Talk. Text. SMS. Video chat.
[email protected] Google Hangouts
@yale1974 Twitter
BA: Yale
MS: Columbia:
MBA: L'ecole du Hard Knocks
LIcensed in Nevada since 1996: I have previous
When competence AND creativity matter!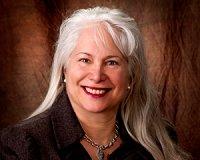 Author:
Beth Ellyn Rosenthal
Phone:
702-324-6911
Dated:
April 18th 2017
Views:
258
About Beth Ellyn: ...