What To Do When A Squatter Invades Your House Or Neighborhood
Squatters are a scourge for Las Vegas homeowners. They can destroy a property if you are the absentee landlord...as well as send home prices plummeting in the vicinity.
Squatters don't just set up house in "poor" neighborhoods. If you are going to try to live for free, why not pick a mansion???? Squatters set up shop everywhere in the Las Vegas Valley.
Last year the various police forces in the Valley received 5,394 squatter complaints. That's an average of 16 a day! Assemblyman Edgar Flores (D-Las Vegas) estimates "$600 million in property is essentially being held hostage.in Las Vegas."
It was near impossible to get them out prior to 2015. The Nevada Legislature passed a law to make squatting a felony on the second conviction and made it far easier to eviction them. Now there is a form we Realtors can fill out to file with the proper police department to get immediate action. You can personally call me if you want me to help you with a squatter problem.
Currently Assemblyman Flores introduced a bill to make it even more difficult for squatters. AB 161 requires leases on single family homes to be notarized AND contain the name of the landlord or property manager. This would give the police the right to assume the lease is fake if it lacked either of those two things.
Squatters simply print up their own leases. I worked with a widow who couldn't make the payments after her husband died. She mailed the keys back to the bank and agreed to a short sale.
She moved out and turned off all the utilities. She assumed the bank was checking on the house since now it was theirs. (Wrong: In a short sale, you still own the house until the new buyer actually closes on the transaction.)
After receiving a sales contract, the bank discovered a new lien from Henderson Water Utilities. Squatters had moved in and somehow turned the water on in her name. Of course they didn't pay the bill. Sadly, she had to pay it off to sell the house. The police got rid of the squatters.
Version 2: Scammers pretend they are the legitimate landlord. Here's a true story that happened to me, Vegas's most caring landlord.
I own a house in North Las Vegas. I rented it last Memorial Day to a wonderful family moving back to Nevada from Denver.
I assumed they would move in June 1, but they had to delay it two weeks. On Thursday night I drive to North Las Vegas and put out the garbage for Republic Services. Saturday morning I return to put the bins in the garage and mow the lawn. I find that someone has kicked in my front door, splintering the door jam so they could push open the front door.
With beating heart I walk the house. It is still surgically clean. All the appliances are there. Huh?
I call the North Las Vegas police. They inform me there is a rental scam and check Craig's List. And guess what I found? Someone had copied my ad and photos. But now the rent was half mine. I am sure their phone was blowing up. What a deal!
This is the scam: They broke in to see if the house was empty and assess its condition. Then they were going to fix the door and rerent it. They were going to take the security deposit and the first month's rent in cash. They were going to give the tenants a "valid" lease.
Of course, when I show up, the real owner, I would have to evict these poor souls for squatting. They lost all their money AND now have an eviction on their record. Everyone loses ...except the thieves.
Instead, I repaired the door and moved into the house for those two weeks with my attack dog. Bring it on, thieves. They never did show up. My real tenants moved in and everyone is living happily every after.
Here are some ways to protect yourself:
Tenants:
Don't assume the landlord really is the landlord. Check the Clark County Recorder's web site to find out who really owns the home. Contact me if you need help doing this.

Be careful with cash. I never touch money. Each of my homes has its own bank account. I have tenants put all their money into that Wells Fargo account. They know exactly where their money went...into a federally insured financial institution.

If the rent is too good to be true, well, it is!
Homeowners:
Call the police if you think someone is squatting in a house near you. If the homeowner moved out, you know more about what's going on than they do.

If you own the empty home, enlist your neighbors to keep an eye on it...and check on it at odd hours, if you are able.

Set lights on timers and install cameras so you can see what's going on from your cell phone.
Call, text or email if you need help.
Do you have a Las Vegas squatter story? Please share!
((hugs)) BETH Ellyn
THE Las Vegas Real Estate Concierge
State Managing Broker, Nevada
702.758.4318 Talk. Text. SMS. Video chat
@yale1974 Twitter
BA: Yale
MS: Columbia
MBA: L'ecole du Hard Knocks
Licensed in Nevada since 1996: I have previous
When competence AND creativity matter!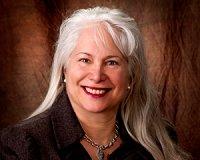 Author:
Beth Ellyn Rosenthal
Phone:
702-324-6911
Dated:
March 10th 2017
Views:
185
About Beth Ellyn: ...