When To Avoid Flying In And Out Of Las Vegas McCarran Airport
Even though Las Vegas's McCarran International Airport is one of the most passenger-friendly airports on the planet--universal FREE Wi-Fi!!!!!, flying is still a hassle. So I am going to help you, dear readers, lessen the pain by announcing the worst times to be at this airport, according to the Clark County Aviation Department.
1. CES week. Of course, that would be now. Typically 165,000 attendees show up. And billions of vendors show up, too. That adds up to a whole lot of people. They all arrive at different times...but when the show ends Friday, the mass exodus begins. So don't plan on leaving Las Vegas the day CES is over. Or that week-end, for that matter.
2. Super Bowl week-end. Believe it or not, more people come to Las Vegas to watch the Super Bowl than any other week-end of the year. That trumps New Year's Eve, when we just entertained 330,000 party-goers. Stay away from McCarran any day that brackets this week-end. This really sucks, because my birthday now always happens this week-end after the NFL changed the Super Bowl date.
3. Headline boxing matches or any match that has Floyd Mayweather in the title. 'Nuf said.
4. The entire month of October. October is THE most beautiful month in Las Vegas, weather-wise. Plus America's favorite holiday, Halloween, is in October. Trust me, Las Vegas is THE place for crazed Halloween parties.
You're welcome.
((hugs)) BETH Ellyn
THE Las Vegas Real Estate Concierge
702.758.4318 Talk. Text. SMS. Video chat
[email protected] Google Hangouts
@yale1974 Twitter
BA: Yale
MS: Columbia
MBA: L'ecole du Hard Knocks
Licensed in Nevada since 1996: I have previous
When competence AND creativity matter!
#VegasStrong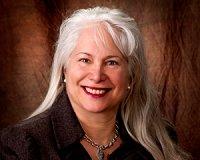 Author:
Beth Ellyn Rosenthal
Phone:
702-324-6911
Dated:
January 9th 2018
Views:
213
About Beth Ellyn: ...