What Low Inventory Really Means To YOU
Las Vegas is not known for balance. The latest arena for Vegas unbalance is our resale home inventory.
The National Association of Realtors's economists says a six month's supply of homes is a healthy market. We only have a 2.5 months supply of homes for sale, according to the Greater Las Vegas Association of Realtors.
What does that actually mean to you?
Buyers: It is just harder to find a home. Patience is not my strong suit but summon it up, kids. There IS a house out there for you. Don't give up!
The laws of economics say low supply should push up prices. But thankfully that hasn't happened. The median price for homes in Las Vegas in July (median means half are above and half below) was $236,000, up just $1,000 from June. Buyers, now you are getting a fair price when shopping now.
Sellers: The low inventory increases your chances of selling quickly...assuming the have priced your property appropriately. I have seen homes on the market for 200 days just this week. Guess what? They will be on the market for another 200 days because the price is too high.
The low inventory does not give you the license to overprice your property. Today buyers are smarter than ever. Don't assume they will be dumb enough to make your dream price come true.
((hugs)) BETH Ellyn
THE Las Vegas Real Estate Concierge
State Managing Broker, Nevada
702.758.4318 Talk. Text. SMS. Video chat
[email protected] Google Hangouts
Las Vegas Propportunities Facebook Business Pate
@yale1974 Twitter
BA: Yale
MS: Columbia
MBA: L'ecole du Hard Knocks
Licensed in Nevada since 1996: I have previous!
When competence AND creativity matter!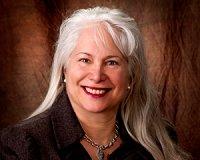 Author:
Beth Ellyn Rosenthal
Phone:
702-324-6911
Dated:
August 25th 2016
Views:
254
About Beth Ellyn: ...