Want To Pay Off Your Mortgage Early
Hidden among the stack of papers you have to sign when you first get your mortgage is one paper clearly stating the amount of interest you will be paying if you keep paying on the loan for 30 years. (Wow, that seems like such a long time!) That number is easily in the hundreds of thousands of dollars.
Here are two simple way to pay off your mortgage early, assuming you can come up with the money!
One way to save that money is getting a 15-year instead of a 30-year mortgage. Fifteen-year mortgages work by having you pay half your normal mortgage payments twice a month. If your payment was $1,000, you would pay $500 twice a month. You end up making 13 mortgage payments a month instead of 12. One extra payment a year cuts the payment time in half.
But you don't have to get a 15-year mortgage to do exactly the same thing. Just make one extra mortgage payment a year. It's probably hard to do at Christmas, but what about in April with your tax refund?
Be sure you send in this sum as a payment not as a principal reduction. You have to specify what the extra money is for....
The second way is to pay down the principal each month. What I do is divide my monthly mortgage payment by 12 (even though this payment also includes taxes, interest and insurance) and add that sum as an extra payment when I pay the original mortgage. If my payment is $1200 a month, then I add an extra $100 to the payment. This time, be sure to let the mortgage company know this $100 is going directly to principal. Old-timers like me that still use coupons can just check the boxes. Talk to your mortgagee about how to do this if you are paying online.
It's against my religion to let those big banks get any richer! If you feel the same way, here are two ways to keep your house AND your money too.
((hugs)) BETH Ellyn
THE Las Vegas Real Estate Concierge
State Managing Broker, Nevada
702.758.4318 Talk. Text. SMS. Video chat
[email protected] Google hangouts
@yale1974 Twitter
Las Vegas Propportunities Facebook business page
BA: Yale
MS: Columbia
MBA: L'ecole du Hard Knocks
Licensed in Nevada since 1996: I have previous
When competence AND creativity matter!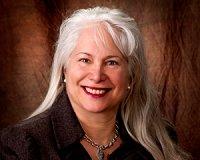 Author:
Beth Ellyn Rosenthal
Phone:
702-324-6911
Dated:
June 9th 2016
Views:
228
About Beth Ellyn: ...