Vegas No 2 In US Home Price Growth And What It Means For Us
Seattle posted the largest year-over-year gain in home prices in 2017, but Las Vegas was not far behind. So says the S&P CoreLogic Case-Schiller Home Price Index.
Seattle home prices grew 12.7 percent from December 2016 to December 2017. But Vegas home prices rose by 11.1 percent. And Realtor.com Chief Economist Joseph Krichner said Las Vegas could (not necessarily will) rise to the No. 1 spot when they crunch the numbers next year.
San Francisco was No. 3, racking up a yearly gain of 9.2 percent. Nationally the Home Price Index reported a price jump of 6.3 percent.
Here is the chart showing Las Vegas price changes from the report, released yesterday.
Why are Vegas prices going up? My 2 cents:
Low inventory. Currently we have about five weeks inventory in our MLS. A healthy "normal" market is six months. That pesky economic law of supply and demand means a lot of buyers are chasing too few homes. That is raising prices. And, it's forcing many buyers to waive the appraisal contingency. This means that the buyers contracted to buy the house for say $5 but the appraisal says it's only worth $4.50. In my last three buyer sales each couple agreed to pay the 50 cents over appraisal just to get the house. Why? Because they loved the house and this was their 15th contract and they were tired of losing the home.

A return to normal. Look at the numbers for 2009. Prices were down 42 percent. I was selling homes during that period. You could buy a house for the cost of the land AND one bathroom. The rest of the house was FREE! Those were artificial numbers, fueled by fear. Now reality is returning to the market. In my humble opinion, current prices are fair and realistic. In other words, you wouldn't make any money if your burned down the house for the insurance money because the prices reflect the replacement value.



What does this mean for buyers? My 2 cents:
Expect a long slog. You many have to write many contracts before the sellers put their John Hancocks on your offer. Don't despair. You WILL find the perfect house at the right price. And if you have to move immediately, get a head start.

Determine if you are willing to pay above the appraisal. I advise determining how much you can afford to pay over the appraisal before you write the first contract. If you are getting a loan, the lender will only loan on the appraised value. So you have to have the money in hand. And it's OK to say No! and Next!

Waiting will cost money. Both interest rates AND home prices are going up. Waiting means the same house will cost you more money each month for the next 30 years.
What does this mean for sellers? My 2 cents:
A quick sale. If you price the home right, it can sell the first day. In this market, if it's still available on day 15, the price is too high.

Expect multiple offers. Remember, price is just one negotiating point. Go over the entire offer with your Realtor. There are multiple ways the buyer can quickly lower the price with requests for you to pay for everything!

Know where you are going to go. If you are buying another home, figure out where you are going to live when your house sells quickly but it takes forever to find a new one. I had one seller stay 10 days at Sam's Town with their stuff in storage because it took so long to get their new home under contract. I tell my buyers NOT to rent their homes to their sellers waiting to close on their next house because of the liability issues. For example, your homeowner's policy ends with the sale. You will have to get a fire policy for the renters. And how are you going to handle damages in the interim? Too complicated....so plan on leaving the house on the day of closing.
Las Vegas is currently a tricky real estate market for both buyers and sellers. That's what I'm here for!
((hugs)) BETH Ellyn
P.S. Are you happy with your Zestimate? Because you know Zillow is the first thing they are going to check out when they are preparing their offer. I can help. Call/text.
702.758.4318 Talk. Text. SMS. Video chat
[email protected] Google Hangouts
@yale1974 Twitter
BA: Yale
MS: Columbia
MBA: L'ecole du Hard Knocks
Licensed in Nevada since 1996: I have previous!
When competence AND creativity matter!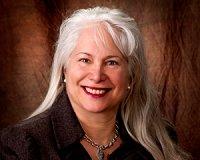 Author:
Beth Ellyn Rosenthal
Phone:
702-324-6911
Dated:
February 28th 2018
Views:
189
About Beth Ellyn: ...