Tomorrow Is PI Day Do You Prefer Cherry With Your Mathematics
Who remembers Pi from high school math? That's the number that goes on to infinity; I remember 3.14159....
That makes every March 14th (3.14) PI day.
Photo by Reuben Mcfeeters on Unsplash

Makers of both fruit pies and pizza pies love March 14. Because that's the day the price of their pies has something to do with $3.14.
If pizza is your thing, Blaze Pizza is selling a build-your-own pie for $3.14. BJ Brewhouse and Restaurant is selling its mini-pizzas for $3.14. Both are dine in only.
Whole Foods is subtracting $3.14 for the original price of each of its large bakery pies.
Mange, mange, Las Vegas.
((hugs)) BETH Ellyn
P.S. Pi is actually the ratio of a circle's circumference to its diameter, in case you really wondered.
P.P.S. Pie/Pi is actually a homophone. That means the words sound the same but mean different things and are spelled differently. Just in case you really wondered about that too!
702.758.4318 Talk. Text. SMS. Video chat
[email protected] Google Hangouts
@yale1974 Twitter
BA: Yale
MS: Columbia
MBA: L'ecole du Hard Knocks
Licensed in Nevada since 1996: I have previous!
When competence AND creativity matter!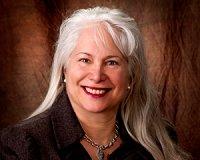 Author:
Beth Ellyn Rosenthal
Phone:
702-324-6911
Dated:
March 13th 2018
Views:
133
About Beth Ellyn: ...