The Fed Raised Interest Rates Today And What That Means To You
The Federal Reserve unanimously voted to increase interest rates today. The decision will nudge the central bank's benchmark interest rate up from near zero by a quarter of one percent to a range of 0.25 to 0.5 percent. Not much, but enough to raise mortgage interest rates. I will keep you abreast of how that affects the mortgage market as it happens. In the meantime, know you will now be paying a scooch more for the same house that you buy tomorrow.
To put things in perspective, I bought my first house in 1978. The interest rate was 21 percent--that is not a typo--and that was because I had good credit!
The Fed's actions today provide one a good reason to getting serious about buying if that's in your 2016 future. I'm predicting the only way rates will go for awhile is up.
Remember, you need to be pre-approved by a lender before you can shop for anything. In today's Las Vegas market, few if any sellers will consider an offer without a pre-approval letter from your lender.
I am always here to help.
((hugs)) Beth Ellyn
The La Vegas Real Estate Concierge
Managing State Broker, Nevada
702.758.4318
When competence AND creativity matter!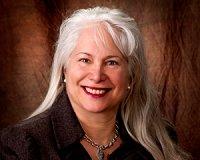 Author:
Beth Ellyn Rosenthal
Phone:
702-324-6911
Dated:
December 16th 2015
Views:
147
About Beth Ellyn: ...