The Best WAZE To Get Around Las Vegas By Car
A house buyer introduced me to Waze in 2013. It was love at first sight.
Wave is an easy-to-use traffic app for smart phones. It's crowd sourced, meaning users agree to let the app get real-time 411 on traffic through the GPS setting on their phones. The application tracks your speed, so it can tell if you are going the speed limit or stuck in traffic. Users can also submit information on traffic accidents, debris on the road, even pot holes.
The app updates its traffic routes based on this data flow. By definition Waze is more accurate than Google maps or Siri.
Here's why this is good news for anyone driving in Las Vegas. Last week the Regional Transportation Commission of Southern Nevada and Waze launched a new program called Connected Citizen. When a Wave user logs on in Las Vegas, they will get immediate notification of problems that lie ahead on their routes.
The RTC is feeding its real-time traffic information to Waze. It's also adding data from the Seeing Orange Program (as in orange cones), which lists public works and utility construction in the valley.
I am currently one of 78,000 Waze users in Clark County. But I implore you to become one, too, because the more people on Waze, the more data it gets and the more effective it becomes.
Thankfully we don't have the kind of traffic jams I experienced driving in New York City, Dallas and Austin. Just last week it took me 90 minutes to drive 35 miles in Dallas in rush hour on a Friday night. But getting from Henderson to Summerlin faster and safer is always a good thing. So please start using Waze.
P.S. It's FREE.
((hugs) BETH Ellyn
The Las Vegas Real Estate Concierge
State Managing Broker, Nevada
702.758.4318 Talk. Text. SMS. Video chat
[email protected] Google Hangouts
@yale1974 Twitter
Las Vegas Propportunies Facebook Business Page
BA: Yale
MS: Columbia
MBA: L'ecole du Hard Knocks
Licensed in Nevada since 1996: I have previous
When competence AND creativity matter!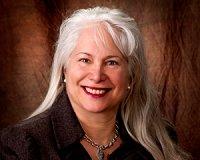 Author:
Beth Ellyn Rosenthal
Phone:
702-324-6911
Dated:
April 11th 2016
Views:
159
About Beth Ellyn: ...