Some Creative Financing Ideas For Low Down Payments Without Mortgage Insurance
Today, post Real Estate Apocalypse, lenders are still skittish. After generating gagillions in fees approving loans to people that clearly couldn't afford them, they now are making it near impossible for people who clearly deserve them. Putting 20 percent down on a home you are going to live in is more the rule than the exception. If not, you are saddled with the extra expense of private mortgage insurance (PMI), which can add up to 1 percent in fees each month.
Unless you hit MegaBucks here in Las Vegas, coming up with 20 percent can be near impossible for most. Last year 65 percent of home buyers --1.9 million borrowers-- put down less than 20 percent, according to an analysis by Inside Mortgage Finance. (Fannie Mae and Freddie Mac are the government agencies requiring the 20 percent down....)
Buyers do have a few creative options. They include:
The Bank of America, Freddie Mac and Self-Help program. These three have created a program that lets borrowers put down as little as three percent and avoid PMI. But your family can't earn more than the area's median income. That's $34,400 for a single person or $49,100 for a family of four in Clark County. You will be paying a higher interest rate to participate. And the mortgage has to be under Fannie and Freddie's national lending limit of $417,000.


Social Finance. This mortgage company, known as SoFi, allows eligible home buyers to put down as little as 10 percent on a mortgage up to $3 million.

Credit unions and local banks. Check with these financial institutions. Any bank that does not sell off your loan to Freddie or Fannie can make any rules it wants since the loan is staying on its own books. That means your loan only has to comply with the bank's rules, not the federal government's.

Home equity lines of credit (HELOC). If you have enough equity in the home going in (meaning you bought it at a delicious discount), you can put down X amount and then get a HELOC to equal the requisite 20 percent. For example, you put down 10 percent in cash and get a HELOC to cover the remaining 10 percent. Caveat emptor: you have to be a good money manager because you typically only pay interest on the loan for the first 10 years.
Hope this helps!
((hugs)) BETH Ellyn
The Las Vegas Real Estate Concierge
Managing State Broker, Nevada
702.758.4318 Talk. Text. SMS. Video chat
[email protected] Google Hangouts
@yale1974 Twitter
Las Vegas Propportunities Facebook Business Page
BA: Yale
MS: Columbia
MBA: L'ecole du Hard Knocks
Licensed in Nevada since 1996: I have previous
When competence AND creativity matter!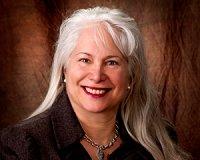 Author:
Beth Ellyn Rosenthal
Phone:
702-324-6911
Dated:
March 29th 2016
Views:
216
About Beth Ellyn: ...