Should You Buy Or Rent
Which is better? Buying a home or renting one?
The answer, naturally, is: It depends on the criteria.
Surprisingly, you will make more money over time if you invest in the stock market. Robert Schiller, a Yale professor who won a Noble prize in 2013 for predicting the housing crash when everyone else thought he was crazy, reports that overall home prices in the United States have risen just 0.37 percent, annualized after inflation, for the last 126 years! 126 years. Ouch!
He says the home's down payment and any rental savings "would be hugely better invested in the stock market." Of course, you have to have the stomach for the wild ups and downs.

And who ya gonna call if there's a problem? The landlord! In the last 14 days 35 percent of my rental portfolio (Yes, I am Vegas's most caring landlord), had plumbing problems. I just made a huge contribution to my plumber's children's college fund.
If you buy, mortgages create positive financial behavior by enforcing savings. For me that is a good thing.
Second, you CAN make money owning a home if you are patient. A study by the Harvard Joint Center found the race was even if the home owner owned the home for 10 years or more.
Finally, I love owning my own home. I can paint my office purple. Plant Meyer lemon trees. Pick fancy faucets. To me it's worth it!
What do you think?
((hugs)) BETH Ellyn
THE Las Vegas Real Estate Concierge
State Managing Broker, Nevada
702.758.4318 Talk. Text. SMS. Video chat
@[email protected] Twitter
Las Vegas Propportunities Facebook Business Page
BA: Yale
MS: Columbia
MBA: L'ecole du Hard Knocks
Licensed in Nevada since 1996: I have previous
When competence AND creativity matter!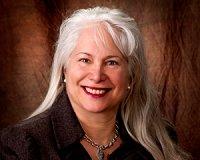 Author:
Beth Ellyn Rosenthal
Phone:
702-324-6911
Dated:
April 5th 2016
Views:
283
About Beth Ellyn: ...