Read My Lips Surgically Clean
What is the number 1 thing sellers should do to get their homes under contract ASAP? (After hiring me as your listing agent, of course!)
Here is your swift-selling mantra: "Surgically clean." Clean so you can eat off the bathroom floors. Clean enough to make the most demanding surgeon happy.
You can hire a home stager if you want. But if the house appears "dirty," you have wasted your money.
Why is this so important? Because people assume if you can't take the time to clean your home, then you probably didn't clean the AC filter. That means the AC is running dirty which cuts its life in half and that will cost me, your buyer, sooo much money. OMG! Next house!
See how the thinking goes?
Dirty, of course, is a subjective word. That's why surgically clean is the safe standard.
I had one seller who refused to listen to my experience. They were allergic to hanging up clothes. The wife washed the fancy Travertine marble floors once a month. I watched buyers come in the front door, take three steps into the house, then turn around and leave. They missed the awesome swimming pool which sparkled because she paid a pool service.
The house sold months later at 18 percent below the comps in the area. You can guess why!
There is nothing surgically clean about my house. I have two dogs that shed and a macaw. When I sell my house, I am going to move first and sell the house empty so it is … surgically clean. Yes, it means carrying two mortgages. But I am sure I won't have to do that for long because the house I will be selling will sell quickly because it will be…surgically clean.
Not every seller has this option. If you have to live in the home while you are selling it, do what you have to do. One toothpaste spatter in the house may cost you the sale.
((hugs)) BETH Ellyn
THE Las Vegas Real Estate Concierge
State Managing Broker, Nevada
702.758.4318 Talk. Text. SMS. Video chat
@yale1974 Twitter
Las Vegas Propportunities Facebook Business page
BA: Yale
MS: Columbia
MBA: L'ecole du Hard Knocks
Licensed in Nevada since 1996: I have previous
When competence AND creativity matter!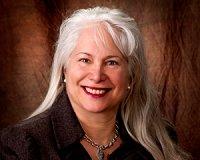 Author:
Beth Ellyn Rosenthal
Phone:
702-324-6911
Dated:
July 31st 2016
Views:
99
About Beth Ellyn: ...