People Will Pay BIG Bucks For Cool Backyards
The conventional wisdom is cool kitchens and sexy bathrooms are what sets a house apart.
In my experience, those are just table stakes. What people will really pay for is amazing backyards.
Here's just one real experience from my real estate practice. Two years ago I found a home for a three-generational family. The older house was nothing special but the backyard--on an acre-- had a gorgeous pool, a basketball court, a sunken fire pit, an organic vegetable garden, an outdoor kitchen and an outdoor shower. Plus it had a covered patio with dinner seating for 20 with both misters and heaters on stands. All it was missing was a zip line. This backyard rivaled the pool area of many of the Strip's casinos.
There was a dispute about the home's square footage because the seller had not declared the upscale-appointed attic on her property taxes. That meant five days before closing my buyer had to come up with an additional $25,000 cash to purchase the home.
Many buyers would have walked. But this was a one-of-a-kind backyard. They borrowed the money from a parent. Two years later they are glad they spent the additional money.
Today Las Vegas homeowners view their backyards as a logical extension of their indoor living space. And they are willing to pay over appraised value for an exciting backyard.
My two cents: If you want to invest in upgrading your home, don't ignore the backyard.
((hugs)) BETH Ellyn
The Las Vegas Real Estate Concierge
State Managing Broker, Nevada
702.758.4318 Talk. Text. SMS. Video chat
@yale1974 Twitter
Las Vegas Propportunities Facebook Business Page
BA: Yale
MS: Columbia
MBA: L'ecole du Hard Knocks
Licensed in Nevada since 1996: I have previous!
When competence AND creativity matter!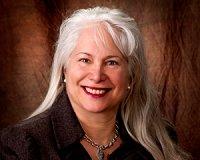 Author:
Beth Ellyn Rosenthal
Phone:
702-324-6911
Dated:
May 3rd 2016
Views:
194
About Beth Ellyn: ...