PREPARE YOUR HOME FOR THE COMING WINTER WEATHER
• Trim Trees: Storms, strong winds, hail and heavy rain can take a toll on trees, increasing the risk that they could fall or branches could break. Autumn is a good time to trim trees because they have fewer leaves, and you can better see the tree's structure. To avoid injury when trimming larger trees, hire an expert who has the training and equipment.
• Trim Old and Weak Tree Branches: Also trim any branches that overhang the roof or areas where cars are parked or are so close to the house or power lines that they could cause damage in high winds.
• Water Sufficiently: Even during the cold and dry periods of the year. Watering occasionally during winter when no rain is forecast will help the tree stay healthy — and a healthy tree is less likely to fall.
• Inspect The Roof: Loose shingles can blow off in heavy winds, causing potential danger to people and damage to property below. Damaged roofing can also let water seep into the wood below, leading to mold and rot. Avoid injury by having a professional inspect and repair your roof.
• Make Sure Roof Shingles Are Secure: You can nail a loose shingle back down, but if several are rotted, shingles in the entire area — and possibly the entire roof — may need to be replaced.
• Check The Flashing: Make sure it's in good condition around dormers, windows or skylights where water could get in.
• Clean Out Gutters and Down Spouts: Avoid pooling water and water damage.
• Protect Your Pipes: If you live in a cold climate, get your pipes ready for winter. Burst pipes can cause serious and expensive damage to your home.
• Exposed Pipes: Make sure that exposed pipes or those in unheated areas like crawl spaces are wrapped in insulation to prevent freezing and bursting.• Learn where your water shut-off valves are, so you can turn off the water supply in case of a leak.
• Clean The Chimney: According to the Chimney Safety Institute of America, as little as 1/8" of sooty buildup is enough to cause a chimney fire capable of damaging the chimney or spreading to the home, and chimneys should be inspected at least once a year.* You may avoid a long wait by having your chimney cleaned before cold weather arrives.
• Hire A Chimney Sweep: Who is knowledgeable about building codes, trained to recognize deterioration or venting problems and able to advise you regarding the chimney's condition.
• Check The Fireplace Screen: If it is metal or heat-tempered glass, in good condition and secure in its position in front of the fireplace.
• Say Goodbye To Summer: As activities move indoors, pay attention to what you leave outdoors.
• Store Your Outdoor Stuff: Secure patio furniture, children's play equipment, grills and other equipment to avoid damage to them or other property in high winds and storms.
• Store Your Gas Grill: If you're keeping it outside during winter, keep the propane tank connected (but shut off) and put a protective cover over the entire grill after cleaning it. If you plan to store the grill indoors, disconnect the tank and store the tank outside. Keep it in an upright position and away from dryer and furnace vents and children's play areas. Don't bring the tank inside, even into the garage or a storage shed; a small gas leak can cause a huge explosion if the tank is stored in an enclosed space.
• Maintain Your Furnace: Check your furnace before cold weather arrives. Many HVAC companies are available to perform this service for you, usually for a reasonable fee.
• Clean Your Air Vents and Ducts: Also inspect the exhaust flue outdoors to ensure it is free of obstructions such as branches or animal nests.• Make sure the area around your furnace unit is free of debris and clutter. Also remove furniture and clutter that may get in the way of air flowing from the vents.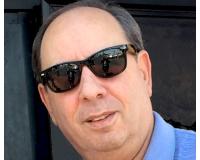 Author:
Bart Austin
Phone:
702-362-1653
Dated:
September 24th 2015
Views:
114
About Bart: "There is no substitute for experience!" Growing up on Long Island, N.Y., Bart learned many things f...