No 2 Again Why This Is Terrific AND Terrible News
Las Vegas was once again No. 2 on the S&P Core Logic Case-Schiller Home Price Index. Las Vegas home prices jumped 11.6 percent in February 2018 as compared to February 2017, they announced yesterday.
Once again Seattle beat us to the No. 1 spot with a 12.7 percent growth rate. Nationally the index was up 6.3 percent February to February.
Here's how those folks come up with the number. They use what's called a three-month moving average. That means they add the price gains for December 2017, January 2018 and February 2018 and then divide that percentage increase by three. Then they compare that number to the same period a year before. The difference is the gain (or loss.) So for Las Vegas the increase in the two numbers was 11.6 percent.
Moving averages are a useful way to calculate long-term trends.
Kids, you can calculate this number at home. Excel has a moving-average feature.
For the record, the Home Price Index has a two-month lag. And they always release their report on the last Tuesday of the month.
This is terrific news for Las Vegas homeowners. Where else can you park your money and get an 11.6 percent return (legally)?
Here is the terrible news. One of the reasons Las Vegas home prices are jumping is because there is no inventory. Currently we have only 5,279 active homes in our MLS today. Just this week I got under contract an average home in Henderson in 20 hours. Full price offer. Buyers didn't ask for anything except a home warranty. I am not special. This is normal if your Realtor prices the home correctly.
Sellers: this is a great time to sell your house if you already have somewhere else to go or a place to wait it out until you find a new purchase. If not, best to sit tight until the inventory increases.
Buyers: Time to get in the game. But you have to be patient if you are going to play.
After years of plunging prices, it's good to have these challenges. Just my 2 cents!
Questions? Call/text.
((hugs)) BETH Ellyn
THE Las Vegas Real Estate Concierge..who fights for you when challenges arise...because they do!
P.S. Are you happy with your Zestimate? If not, I can help. Call/text!
702.758.4318 Talk. Text. SMS. Video chat
[email protected] Google Hangouts
@yale1974 Twitter
BA: Yale
MS: Columbia
MBA: L'ecole du Hard Knocks
Licensed in Nevada since 1996: I have previous!
When competence AND creativity matter!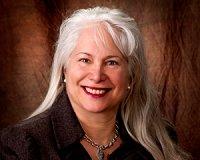 Author:
Beth Ellyn Rosenthal
Phone:
702-324-6911
Dated:
April 25th 2018
Views:
133
About Beth Ellyn: ...