New Things At This Years Electric Daisy Carnival
Locals who travel the 15 hate this week-end but the world loves Vegas's Electric Daisy Carnival. And I have to admit, if I could stay up all night, I would go because I love electronic dance music (EDM). (Oooh, should I really admit that in public?)
Here are eight new things happenin' in 2016:
1. Free high-speed Wi-Fi . What took so long? How could those hipsters survive without uploading their lives from the Las Vegas Motor Speedway?
2. Going green. Food vendors are converting their cooking oil into usable biofuel, a first. Environmentally conscious nonprofit Global Inheritance returns with its Trashed Recycling Store. Las Vegas thanks you!
3. Change your look. Revamp your EDC look inside the Kinetic Field VIP Beauty Bar, where full-service hair, makeup and body art will be available by appointment. Most people spend months working on their costumes, but hey, change is good!
4. Bubbly appears. Finally, more upscale alcohol options. This year you can propose a toast at the Kinetic Field VIP Bubbles Bar, where a champagne-only menu will offer mimosas, Bellinis and bubbly by the glass.
5. Uber joins the party. For the first time, fans will be able to ride with Uber to and from EDC Las Vegas by car or chopper. A private Uber Lounge with charging stations, shade and tunes will keep fans cool while they wait for their rides. Finally! (I'd wish they do this at the airport....)
6. Coffee! Caffeine! Longshot Coffee will wheel a mobile cart around the Kinetic Field VIP area with iced mochas, iced vanilla lattes and iced caramel coffee drinks. Is that the secret of staying up all night?
7. Take classes. Really! Visit the Little Red School House, where one-of-a-kind classes will be in session. The school house is in DC Town on the grassy area near Cosmic Meadow.
8. Register to vote. In case you hadn't noticed, this is a Presidential election year. Party-goers can register to vote inside Carnival Square at the booth Head Count. Wonder who this generation will vote for?
((hugs)) BETH Ellyn
THE Las Vegas Real Estate Concierge
Nevada State Managing Broker
702.758.4318 Talk. Text. SMS. Video chat
[email protected] Google Hangouts
@yale1974 Twitter
Las Vegas Propportunities Facebook Business Page
BA: Yale
MS: Columbia
MBA: L'ecole du Hard Knocks
Licensed in Nevada since 1996: I have previous
When competence AND creativity matter!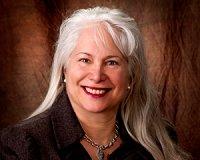 Author:
Beth Ellyn Rosenthal
Phone:
702-324-6911
Dated:
June 16th 2016
Views:
240
About Beth Ellyn: ...