Nevada Now THE Fastest In Job Creation And Why This Is Important To Las Vegas Homeowners
Having lived through the Las Vegas Real Estate Apocalypse (my moniker), it's hard to believe the U.S. Labor Department just ranked Nevada No. 1 in job creation in the entire nation in 2017. Finally a No. 1 in America that doesn't mention the F word (foreclosure.)
Yep, we had the top employment growth rate in America! That enviable rate was 3.3 percent or 43,800 jobs. Part of the reason was we enjoyed the lowest unemployment growth in the nation: -7.1 percent. These numbers includes both private and public sector employment.
Photo by Domenico Loia on Unsplash

Surprisingly, the biggest sector creating those new jobs wasprofessional business services(like moi.) That's because no new casino-resort opened last year and Nevada, and certainly Las Vegas, are diversifying. Leisure and hospitality is now just one of the games in town.
No. 2 was Oregon (2.7 percent) closely followed by Utah (2.26 percent.)
Why is this important for Las Vegas homeowners? Because you have to have a job to qualify for a mortgage loan. That means more people will be able to buy your house when you are ready to sell!
Keep it up, Las Vegas!
P.S. If you are unhappy with your Zestimate, contact me. We can fix it!
P.P.S. Here is a list of the 114 homes currently listed in my favorite zip code, 89012. Let's go shopping!!!!!
http://bit.ly/2EaQcAj

((hugs)) BETH Ellyn
THE Las Vegas Real Estate Concierge
702.758.4318 Talk. Text. SMS. Video chat
[email protected] Google Hangouts
@yale1974 Twitter
BA: Yale
MS: Columbia
MBA: L'ecole du Hard Knocks
Licensed in Nevada since 1996: I have previous!
When competence AND creativity matter!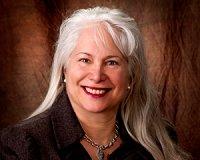 Author:
Beth Ellyn Rosenthal
Phone:
702-324-6911
Dated:
February 7th 2018
Views:
150
About Beth Ellyn: ...