McCarran Airport Has A Cell Phone Lot FINALLY
Quess what opened today? a Cell phone lot at McCarran International Airport. FINALLY!!!!!
We locals needed this...bad. When I lived in Dallas for 23 years, I had five friends visit. Total. When I moved to Vegas, I now have out-of-town visitors once a month. Really! And guess who they want to pick them up--you!
Until today, there were two options: Drive around in an endless loop until they show up at the passenger pick-up lane or pay to park and go inside to be there when they ride down the escalator to baggage claim. The first 15 minutes in the parking garage is free but it was always a $2 donation when we finally exited the garage.
The cell phone lot is located on the south end of the airport's Economy Lot. Best way to get there is off Kitty Hawk Way.
There are only 115 spots. Let's see if that's enough. But it's a great start for Las Vegas locals.
((hugs)) BETH Ellyn
THE Las Vegas Real Estate Concierge
State Managing Broker, Nevada
702.758.4318 Talk. Text. SMS. Video chat
[email protected] Google Hangouts
@yale1974 Twitter
Las Vegas Propportunities Facebook Business Page
BA: Yale
MS: Columbia
MBA: L'ecole du Hard Knocks
Licensed in Nevada since 1996: I have previous
When competence AND creativity matter!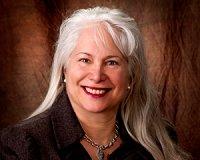 Author:
Beth Ellyn Rosenthal
Phone:
702-324-6911
Dated:
March 15th 2016
Views:
424
About Beth Ellyn: ...