Las Vegas Just Fined A Homeowner Big Bucks For Vacation Rentals Without A License
The Las Vegas City Council just levied a $72,900 fine to a homeowner for leasing her home on Airbnb and HomeAway without a license.
I told you so:
http://bethellynrosenthal.nv.exprealty.com/blog/Investors+Short+Term+Rentals+Are+Tough+Work+In+Vegas

Here is the math: The homeowner collected $108,000. The city lost out on $16,000 in owed room taxes. That's $16,000 reasons to get mad!
The permit costs $1,000 a year.
With the fine, the homeowner still netted $35,100.
My 2 cents: Get the permit! If you can't ( city regulations say vacation rentals have to be 660 feet from each other, so you are sunk if your neighbor gets there first), figure out the profit and loss before you go ahead. Because as you locals know, paying the fine is a business strategy here in Las Vegas.
((hugs)) BETH Ellyn
P.S. Are you happy with your Zestimate? I can help. Reach out!
((hugs)) BETH Ellyn
702.758.4318 Talk. Text. SMS. Video chat
[email protected] Google Hangouts
@yale1974 Twitter
BA: Yale
MS: Columbia
MBA: L'ecole du Hard Knocks
Licensed in Nevada since 1996: I have previous!
When competence AND creativity matter!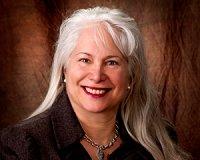 Author:
Beth Ellyn Rosenthal
Phone:
702-324-6911
Dated:
March 12th 2018
Views:
476
About Beth Ellyn: ...