LAS VEGAS SPEEDWAY HOSTS THE RED BULL AIR RACES
Las Vegas Motor Speedway is a versatile sports venue that plays host to more than 1,400 events a year, from major-league car racing to the gigantic Electric Daisy Carnival. But on Monday, crews removed two light towers and a 23-by-64-foot sponsor billboard at the speedway for the one event where the race competitors are flying and not motoring on firm earth.
Some of the world's most gifted aviators are coming to Las Vegas Motor Speedway on Saturday and Sunday for the Red Bull Air Race, which meant track workers had to modify a facility typically used for NASCAR races. It's the only event at the 19-year-old facility with seating for more than 100,000 that involves planes. Like many niche sports, the air race series is staging its final event in Las Vegas by crowning its world champion. The Las Vegas event ends the international eight-race circuit, which includes stops in exotic locations from Japan and Croatia to Abu Dhabi and Budapest. One race event is staged at another NASCAR track — Texas Motor Speedway in Fort Worth.
At Las Vegas Motor Speedway, a giant sponsor billboard was removed between the Sprint and K&N air filter billboards, while two 80-foot-tall light poles were uprooted Monday morning so that the pilots can safely land in the track's infield. The speedway even removed a welcome archway sign and will have a 1,640-foot-long airstrip ready in the infield. Pylons will be installed in a platform at the spot where the sponsor billboard was removed to guide the pilots to the landing strip. The infield is so large at the 1.5-mile track that it's easily wide enough to accommodate the airstrip. Pilots will land over the open end of the speedway and not over the fans in the grandstand. "It's definitely unique from a piloting perspective," said Pete McLeod, of London, Ontario, who won the Las Vegas event last year. "The speedways are right up there with one of the more challenging (venues). We're coming in over the track and berms and it makes for a steeper approach angle. In the flying world, it's equivalent to landing over an obstacle," McLeod said. "The wind can also be very unpredictable."
The good part of landing in a speedway, McLeod added, is that the surface is among the smoothest he has encountered. "It's some of the nicest asphalt we get to land on," he said. "Frankly, it's better than most airstrips at most airports." Besides being home to an airstrip this weekend, the speedway's infield has also played host to diverse events ranging from the Electric Daisy Carnival and a Long Drivers of America golf competition to a George Strait country music festival and corporate challenges.
One of the air race pilots, Kirby Chambliss, already made a pitstop in Las Vegas a few weeks ago when he landed his Edge 540 race plane on Las Vegas Boulevard near the familiar "Welcome to Fabulous Las Vegas" sign to promote the event.Chambliss and McLeod will be among 14 international competitors in the master class, the sport's major leagues. Each pilot has his own team of four to eight employees, with an annual team budget in the $1.5 million to $2 million range, McLeod said. There is no prize money, so teams generate revenues from cutting sponsorship deals, McLeod said. For example, McLeod said his top sponsor is Garmin International.
Most of the racers are making a living off the event series, McLeod said. "The racing is a primary job," he said. "We're running a small business. You can't be competitive with just a weekend effort. You have 14 racers with a unique skill set and they're not only aviators but also highly competitive sportsmen. "Besides the 14 master class pilots, there are also eight competing pilots in the challenger class, which is the sport's Triple A league, said Jeff Motley, Las Vegas Motor Speedway spokesman.
Last year, 27,000 fans attended the Las Vegas race and the weekend event is expecting about the same this weekend, said Scott Houston, a race spokesman. Tickets cost $39 for full weekend general admission and $29 general admission for Sunday, and $59 for full weekend reserved terrace seating and $39 reserved terrace seating for Sunday. A Race Club weekend deal is $450. on the skill-based category given recent regulatory approvals in Nevada and New Jersey," Eilers said. "However, nothing really jumped out, and we suspect next year there will be more focus on this category."
By Alan Snel - Las vegas Review Journal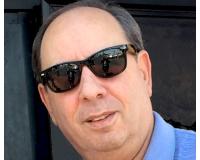 Author:
Bart Austin
Phone:
702-362-1653
Dated:
October 13th 2015
Views:
121
About Bart: "There is no substitute for experience!" Growing up on Long Island, N.Y., Bart learned many things f...