LAS VEGAS And CLARK COUNTY HAVE POPULATION INCREASES
Clark County's population increased by a modest 2 percent from 2013 to 2014, according to data recently released by the U.S. Census Bureau.
The county's population swelled to 2.07 million in 2014, from 2.03 million in 2013. The increase represents 41,813 people, according to census data. Of those newcomers, 23,410 were born in the United States while 18,403 were foreign-born.
Clark County's population growth was stymied by the Great Recession, but it's begun to pick up. The population increase is a "healthy growth rate," said Stephen M. Miller, professor and director of the Center for Business and Economic Research at the University of Nevada, Las Vegas. The center does population forecasting.
"We anticipate that growth rate should continue just a bit higher," he said on Monday, adding that it could continue at a rate of close to 2.2 percent in coming years. "A 2-percent growth rate is pretty good. You wouldn't want to grow too much, too fast."
The overall median age for the U.S.-born Clark County population in 2014 was 32.9 years and 44.6 years for foreign-born residents.
Of the county's total foreign-born population, 211,966 — or 46 percent — were naturalized U.S. citizens and 247,303 — or 54 percent — were non-citizens. Out of the foreign-born population increase, the majority — or 17,093 — came from Latin America. The largest group — 14,802 — were from Mexico, with 2,367 coming from Central American nations.
Although people are moving to Clark County, they are not coming in big numbers as they did in the 1990s and early 2000s, said Nevada State Demographer Jeff Hardcastle. And one or two years of population growth does not make a trend, he said.
The median Clark County household income in 2014 was $51,214. The county had a poverty rate of 15.2 percent and a 16 percent of people were uninsured, according to new data from the bureau's 2014 American Community Survey.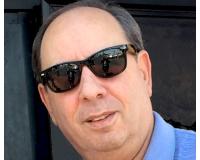 Author:
Bart Austin
Phone:
702-362-1653
Dated:
September 22nd 2015
Views:
99
About Bart: "There is no substitute for experience!" Growing up on Long Island, N.Y., Bart learned many things f...