How To Deal With Hard Water In Vegas
Although the drinking water tastes fine, its high calcium content makes the water "hard." Hard water limits soap's ability to lather. So it leaves a filmy residue on everything--from the glasses in the dishwasher, to the glass show door, even your skin.
Hard water is also hard on your appliances. Dishwashers, pipes, ice makers--all can have their useful life cut short.
Many Vegas homeowners have installed salt-based water-softening systems. This is not a good idea in Las Vegas unless you have money to flush. These systems purge all the water once a day. So you are wasting lots of gallons of water in a town where water is tres cher.
Here are some easy tips to deal with Vegas's hard water:
Run a cup of white vinegar in your dishwasher at least once a quarter. I just put the cup in the bottom of the dishwasher and run it empty. Ditto for coffee pots.

If you are lucky enough to have a guest bath that no one really uses, be sure to run water through the shower and flush the commode at least once a month. If you don't, the calcium crystals can stop up the shower head.

If the shower head flow runs slowly, put enough vinegar in a bag to submerge the shower head. Tape the bag around the shower head so it is totally submerged. Let sit for half a day.

P.S. I have replaced the traditional salt-water water-softeners with a Big Mouth, which traps the calcium without purging the water. It is a spendy alternative but worth it since I have eczema, which makes my skin sensitive to hard water.
((hugs)) BETH Ellyn
The Las Vegas Real Estate Concierge
State Managing Broker, Nevada
702.758.4318 Talk. Text. SMS. Video chat
[email protected] Google Hangouts
@yale1974 Twitter
Las Vegas Propportunities Facebook business page
BA: Yale
MS: Columbia
MBA: L'ecole du Hard Knocks
Licensed in Nevada since 1996: I have previous!
When competence AND creativity matter!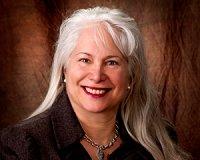 Author:
Beth Ellyn Rosenthal
Phone:
702-324-6911
Dated:
May 1st 2016
Views:
178
About Beth Ellyn: ...