How To Avoid Paying Long Term Capital Gains On Real Estate
I don't know about you, but it's just against my religion to pay the IRS anything for the hard-won money I have earned owning rental property. I spent hours in eviction court and they get a fat check! How's that fair?
So my number one rule in investing is to keep as much money as possible in my account. Here is one (legal) idea.
Own the home one year and a day. This qualifies your real estate for long-term capital gains. Here's how to qualify for this: The countdown starts the day after you take possession of the property. Say you take possession on the 13th of the month. They you can sell it on the 14th twelve months later. You don't count 365 days. Yes, I know the countdown rules are confusing. But the IRS wrote them. Duh!

Know your tax bracket when you sell. If your tax bracket is 15 percent or less, you pay ZERO long-term capital gains. If you are in the 25 percent, 28 percent, 33 percent or 35 percent, you pay 15 percent long-term capital gains. People in the 39.6 percent bracket, the highest one at the moment, pay the full amount: 20 percent.
It's now March. By June you should have a good idea how your year is going. If you are planning on selling your real estate and you are having a bad year income wise, estimate your tax bracket and sell, sell, sell. Of course you are going to call me to list your home since I am going to get you the best price the market will pay which is your goal because you aren't going to pay much federal income tax on it!
((hugs)) BETH Ellyn
The Las Vegas Real Estate Concierge
Managing Broker, Nevada
702.758.4318 Talk. Text. SMS. Video chat
[email protected] Google hangouts
Las Vegas Propportunities Facebook business page
@yale1974 Twitter
BA: Yale
MS: Columbia
MBA: L'ecole du Hard Knocks
Licensed in Nevada since 1996: I have previous
When competence AND creativity matter!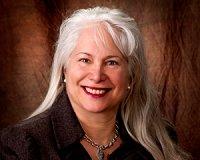 Author:
Beth Ellyn Rosenthal
Phone:
702-324-6911
Dated:
March 8th 2016
Views:
352
About Beth Ellyn: ...