How High Tech Helps McCarran Airport Travelers
How do you feel when you arrive at your destination safely, only to discover the airline lost your luggage? GRRR!
Oh, do I know how horrible that is. When I lived in Dallas, I went to Australia for three weeks. I flew Down Under from San Francisco. But the Dallas clerk accidently sent my luggage to San Diego instead. I spent 3 days with only what I had with me in my carry on. Not fun!
That disaster is less likely when your luggage leaves from Las Vegas's McCarran International Airport. McCarran, along with Hong Kong International Airport, were the two pioneers using bar codes on baggage tags back in 2005. These bar codes have radio frequency identification (RFID) to track suitcases more accurately.
Here's how it works: a scanner emits a radio signal that captures a series of unique numbers stored on the chip of your baggage tag.
Next time you fly out of McCarran and get to where you are going, peel a luggage tag apart. You will see a tiny copper chip surround by a silver antenna. Wondrous!
These tags are 400 percent more expensive than the paper ones, so lot of airports can't afford to use them, 11 years later. Delta, for one, is just exploring getting these tags for all its flights. At least you know where your luggage is when you're in Las Vegas. (Although you can't always say that with the rest of your party!)
And who says Vegas is not high tech?
((hugs)) BETH Ellyn
THE Las Vegas Real Estate Concierge
State Managing Broker, Nevada
702.758.4318 Talk. Text. SMS. Video Chat
[email protected] Google Hangouts
@yale1974 Twitter
Las Vegas Propportunities Facebook business page
Licensed in Nevada since 1996: I have previous!
When competence AND creativity matter!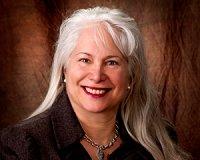 Author:
Beth Ellyn Rosenthal
Phone:
702-324-6911
Dated:
September 27th 2016
Views:
150
About Beth Ellyn: ...