Homeowners Just Won A Big Suit Against The HOAs
Hooray! Nevada's Homeowner Associations took one on the chin last week. Couldn't have happened to a nicer group.
Disclaimer: I intensely dislike my HOAs because. Well just because!
The Nevada Supreme Court, in a unanimous ruling, found that Nevada law does not allow the HOA to collect costs and fees in addition to the nine months of back-owed assessments. Why is this important?
True story. Happened to me: in 2007 I had a sales contract on a foreclosure that I was buying for my investment portfolio. The homeowner did not pay the HOA dues and state law says the association can collect dues owed for up to nine months. I could afford $55 times 9. Two days before closing the title company informs me when it got the HOA document back a collections agency had an $8,000 unpaid bill. I could not get clear title to the house unless I paid the $8k too. Later I found out the property management company that managed this HOA also owned the collection agency.
Well, kids, I was outraged but paid up because the house price was such a good deal. (I was buying the land and one bathroom--the rest of the house was free!) Still, that was robbery in my book. The HOA should get what it is owed by law and not gouge buyers for fees just because they can.
Unfortunately the ruling only applies to HOA dues disputes up to last week. All changes going forward have to come from the Nevada Legislature. You know how I am going to screen candidates in the future!
The court case is Horizons at Seven Hills Homeowners Association v. Ikon Holdings.
((hugs)) BETH Ellyn
THE Las Vegas Real Estate Concierge
State Managing Broker, Nevada
702.758.4318 Talk. Text. SMS. Video chat
[email protected] Google Hangouts
@yale1974 Twitter
Las Vegas Propportunities Facebook Business Page
BA: Yale
MS: Columbia
MBA: L'ecole du Hard Knocks
Licensed in Nevada since 1996: I have previous
When competence AND creativity matter!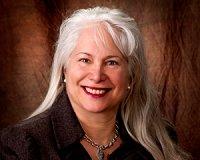 Author:
Beth Ellyn Rosenthal
Phone:
702-324-6911
Dated:
May 9th 2016
Views:
301
About Beth Ellyn: ...