Here We Grow Again
I have been at this real estate buying thing since 1980. Real life experience in the real estate combat zone has taught me there are two times to invest in real estate: when things are plummeting and when things are recovering.
As anyone who lived through the Las Vegas Real Estate Apocalypse (my scientific term) knows, house prices fell way beyond economic reason. In December 2011, which turned out to be bottom of the market, you could buy a home for the price of the land and pay for one bathroom. The rest of the house was free.
In January 2012 I sold a townhouse to a couple retiring from Cali for $103,000. Today the same unit next door is listed for $200,000. That's a pretty nice return for 57 months.
Of course, you missed the train on that strategy. Fortunately, you can catch the second train.
Yes, Virginia, Las Vegas is recovering...nicely. Today the Nevada Department of Employment, Training and Rehabilitation reported that 1,301,300 Nevadans have a job. (There are only 2.7 million of us and there are a lot of retirees here.) That number surpasses the pre-Apocalypse top employment number of 1,297,600. Better yet, our state has enjoyed 68 months of consecutive growth.
People get more confident when things get better. It's a good time to buy or sell because things are stable. If a bubble does start brewing, this time know better and cash in your chips!
P.S. Call, text, email, send a carrier pigeon when you are ready.
((hugs)) BETH Ellyn
THE Las Vegas Real Estate Concierge
State Managing Broker, Nevada
702.758.4318 Talk. Text. SMS. Videochat
[email protected] Google Hangouts
Las Vegas Propportunities: Facebook Business page and home of "Deal of the Day"
@yale1974 Twitter
BA: Yale
MS: Columbia

MBA: L'ecole du Hard Knocks
Licensed in Nevada since 1996: I have previous
When competence AND creativity matter!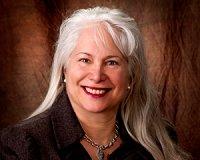 Author:
Beth Ellyn Rosenthal
Phone:
702-324-6911
Dated:
October 18th 2016
Views:
94
About Beth Ellyn: ...