Helping Your Animals Survive The Scary Loud Noises On July 4
We love our critters. So that's why it's important we help them get through the loud and scary noises that are part and parcel of Independence Day.
If your pets are terrified of fireworks, it's best if you stay home to protect and comfort them. (Hey, you've seen fireworks before anyway.) Dogs and cats get the most scared if they are home alone.
At home, create a safe space deep inside the house and away from the street where the pops will go off. Then play music...loudly. Hopefully this will drown out sounds of the firefight outside.
If your dog is scared, they may start:
Bensley, above, is a trained protection dog. We trained in the parking lot of a gun range. He associates gun fire with protecting me. (well,yah!) Last year the firecrackers my neighbors set off sounded just like gun fire. Bensely slammed into me to protect me until quiet returned. Being hyper-vigilant for long periods of time is not good for a dog, either.
Also, walk your dog early in the day because most fire-cracker lovers are still in bed. The neighborhood should still be shrouded in silence. (And the ground is still cool enough for their paws.)
In case your dog gets scared by the fireworks and runs away, no worries. The Animal Foundation will waive fees for a week for any animal Clark County Animal Control finds and confiscates. Last year the agency took in 530 animals. The Animal Foundation legally only has to hold them for 72 hours, so check out its lost and found if your beloved pet is missing.
Cats will hide under the bed, in a closet or wherever they feel safe. They are a lot more experienced at this than dogs.

Keep all your exterior doors closed because the jarring noises might have them flee outside. That is something you don't want to happen.
Have a great July 4, Las Vegas and Henderson. Happy birthday, America.
((hugs)) BETH Ellyn
THE Las Vegas Real Estate Concierge
P.S. Can't find a home in today's low-inventory market? I can help. Call/text. Bet on the house odds!
704.758.4318 Talk. Text. SMS. Video chat
[email protected] Google Hangouts
@yale1974 Twitter
BA: Yale
MS: Columbia
MBA: L'ecole du Hard Knocks
Licensed in Nevada since 1996: I have previous.
When competence AND creativity matter!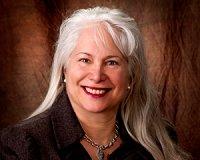 Author:
Beth Ellyn Rosenthal
Phone:
702-324-6911
Dated:
July 4th 2018
Views:
197
About Beth Ellyn: ...