HERE IS WHY IT COSTS 1126 A MONTH TO MAINTAIN THE AVERAGE AMERICAN HOME
Buying a home is an expensive endeavor. In fact, the average home costs over $350,000, according to the United States Census Bureau. Many homebuyers, however, neglect to consider the cost of maintaining a home. But small costs, like regular lawn care and trash removal, can add up. American families spend about one-third of their income on housing. Here's why owning a home in the U.S. can cost you $1,126 a month in maintenance.
• Homeowners Insurance: $79
The average homeowners insurance premium costs $952 per year, according to ValuePenguin. For most homeowners, these payments are bundled up with their mortgages but can represent a sizable chunk of their monthly bills — and the costs for this type of insurance is going up. Homeowners insurance premiums tend to go up every year, and have gone up nearly 50 percent in the past decade. But homeowners insurance is among one of the easiest ways to cut back on monthly spending. Although costs vary by state, an easy way to determine if you are overspending on homeowners insurance is to divide the value of your home — excluding land — by 1,000, and multiplying that amount by $3.50. This amount will give you a rough estimate of the average cost you can expect for homeowners insurance. As a note, the reason you do not include the value of your land when estimating homeowners insurance is because this type of insurance only covers the structure on the land — not the land itself.
With this number in mind, one of the best ways to save money on homeowners insurance is to shop around every year. Many homeowners get a policy and forget about it, which doesn't incentivize your current insurance company to provide you the best rates. Bundling home and car insurance, and making specific home improvements to qualify for discounts, can also help you save on your insurance.
• Private Mortgage Insurance: $86
For homeowners who do not put down at least 20 percent toward the purchase price of their homes, private mortgage insurance (PMI) can be a costly addition to homeownership costs. PMI is intended to protect banks against defaults and foreclosures, but can be a financial hurdle for first-time homebuyers.Although costs vary, the typical price for PMI is between 0.30 percent and 1.2 percent of your loan amount each year. According to the Mortgage Bankers Association's Weekly Application Survey for March 6, 2015, the average purchase loan was $294,900. Assuming a 30-year fixed-rate mortgage, a 4.50 percent interest rate and an average home value of $350,000, your PMI will cost you $1032 per year, or $86 per month.
• Snow Removal and Lawn Care: $106
Although homeowners insurance and PMI are common costs that come with owning a home, few homeowners consider how easily general maintenance costs can add up. Among these costs is snow removal and lawn care. Under certain homeowners associations, lawn maintenance and snow removal can be required. Meanwhile, poor maintenance of your land can harm your home's resale value, cause damage to your driveway or even your home. Most homeowners pay for snow removal and lawn care for aesthetics, too. So while you might have grown up enjoying the snowfall or playing in piles of leaves on the lawn, as a homeowner, you know lawn care comes at a price. The average annual cost of a snow removal contract, for example, is $378, or $31 per month, according to a 2013 survey of Angie's List members. Meanwhile, lawn maintenance during the mowing season can cost between $800 and $1,000 per year, an average cost of $75 per month.
• Property Taxes: $174
It's no secret homeowners have to pay taxes on their property. While rates vary not only between different states but different counties, in many places, property taxes can be among the biggest expenses in keeping a home after a mortgage. The average property tax across the country is about 1.29 percent of the value of the property, according to RealtyTrac. On average, an American household can expect to shell out $2,089 on property taxes every year, a cost of $174 per month, according to WalletHub.
• Water, Trash, Electric Utility Bills: $190
Utility bills are a common expense whether you own a home or rent. Water, trash and electric are the bare bone necessities for any household. Here's how much they cost.On average, trash collection costs about $255 every year, according to HomeAdvisor. That amounts to $21 per month. Electric costs vary by location but average about $111 per month for the typical U.S. household, according to data from the U.S. Energy Information Association. Unlike some other expenses, electric costs are somewhat controllable. Making even minor improvements, like installing CFL bulbs and limiting heater and air conditioning usage, can cut electricity costs. Water bills can be just as steep. The average American household spends about $474 each year on water and sewage charges, plus an additional $230 per year on water heating costs. Per year, that amounts to $704, or $58 per month.
• Homeowners Association Fees: $200
A lot of homeowners face an unwelcome surprise when they first move into their new home: homeowners association (HOA) fees. HOA fees can cover a variety of services, from lawn mowing of community areas to regular bug inspections and maintenance of community clubhouses. The fees are mandatory and, practically speaking, there is no way around them. Condos and single family houses can both have fees, and the fees typically vary based on the type of property, community and size of the property. The average fee for the typical U.S. condo comes out to about $2,400 a year, or $200 a month.
• Home Repairs and General Maintenance: $291
Experts agree that a homeowner should expect to spend at least 1 percent of their home's value each year on repairs and general maintenance. For a home costing $350,000, that amounts to about $290 per month. That doesn't mean you should expect to spend $291 each month maintaining your house. Rather, over time, you will need to put down a lot of money on general maintenance needs and repairs, such as home inspections, roof replacement, fixing plumbing leaks and servicing your air conditioning and heating units. For a full rundown of the kind of maintenance you need to conduct to keep your home in good working order, see Freddie Mac's home maintenance checklist.
Adding up these typical home maintenance costs, you can expect to spend up to $1,126 per month on your home. Homeowners should be mindful of these maintenance costs as they purchase homes. Knowing how much you can reasonably expect to spend to keep your home in good working order can help you map out a budget for homeownership.
By Michael McDonald - Las Vegas Review Journal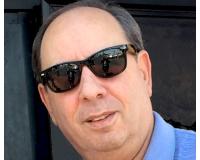 Author:
Bart Austin
Phone:
702-362-1653
Dated:
October 9th 2015
Views:
111
About Bart: "There is no substitute for experience!" Growing up on Long Island, N.Y., Bart learned many things f...