Grrr The Fed Just Made It More Expensive To Buy A Home
Yesterday the Federal Reservehiked the benchmark interest rate a quarter of a point, from 1.75 percent to 2 percent. Interest rates are the highest they have been in 10 years!
Buyer who need a mortgage to purchase their house will find their mortgage rate higher. They will be paying $2,000 in interest per $100,000 of home price versus $1,750.

However, to put things in perspective, when I bought my first home in 1978, my interest rate was 18 percent. And I was thrilled. I got that great rate because I had amazing credit. The going rate was 21 percent!
The real thing to worry about is this is not the only interest rate increase we will face this year. It definitely isn't the last. The Fed practically promised there will be two more by Christmas.
What this means for buyers:Here in Las Vegas real estate prices have risen as much as 13 percent in the last twelve months. When you add this increase to the Fed's increase, it makes homes that much less affordable. For example, a $300,000 home last May (almost the median price these days) will now be $339,000. Then buyers will have to pay the increase in mortgage interest on top of that. Soooo, if you really want to buy a home, it will cost you real dollars to wait.
What this means for sellers: With such low inventory, any time is a GREAT time to put your house on the market. But the longer you wait, the fewer people there will be who can qualify to buy your home. But remember, you only need one!
Oh, and your credit card interest rate and new car loans are going up too. These changes also make it incrementally more difficult to coax a mortgage lender to give you a loan.
Lots to think about!
((hugs)) BETH Ellyn
THE Las Vegas Real Estate Concierge
P.S. Here is a list of all homes that have reduced their listing price in Henderson. Every dollar helps!
https://bit.ly/2JQE1aI

P.P.S. If you are thinking about buying, call/ text. Let's go shopping!
702.758.4318 Talk. Text. SMS. Video chat
[email protected] Google Hangouts
@yale1974 Twitter
BA: Yale
MS: Columbia
MBA: L'ecole du Hard Knocks
Licensed in Nevada since 1996: I have previous!
When competence AND creativity matter!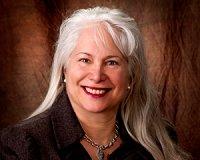 Author:
Beth Ellyn Rosenthal
Phone:
702-324-6911
Dated:
June 14th 2018
Views:
150
About Beth Ellyn: ...