Flying Out Of Town Good Luck Finding Parking At McCarran
Isn't air travel hard enough? Fighting for a parking space before you even get on the plane really sucks.
Airport traffic is up. The Clark County Department of Aviation reports the Terminal 1 garage atMcCarran International Airport reaches capacity daily. And I bet it's not because people want to see the bats.
http://bethellynrosenthal.nv.exprealty.com/blog/+Welcome+To+The+Bat+Cave+At+Las+Vegas+McCarran+International+Airport
To make matters worse, the department is doing structural maintenance on the parking garage at Terminal 1. So don't plan on parking there through October.
My advice: Uber or Lyft. If you really want to drive to the airport, head straight to economy parking. The rate in the outside lot is only $10 per day instead of $18 in the covered garage. There is a free shuttle.
Of course, you can park at the garage in Terminal 3 and take the monorail to Terminal 1 if that's where your plane is departing from. Both the shuttle and the monorail add at lease 30 minutes to your trip.
It's almost not worth leaving Las Vegas. But if you are flying, bon voyage!
((hugs)) BETH Ellyn
THE Las Vegas Real Estate Concierge
702.758.4318 Talk. Text. SMS. Video chat
[email protected] Google hangouts
@yale1974 Twitter
BA: Yale
MS: Columbia
MBA: L'ecole du Hard Knocks
BA: Yale
MS: Columbia
MBA: L'ecole du Hard Knocks
Licensed in Nevada since 1996: I have previous!
When competence AND creativity matter!
Bet on the house odds!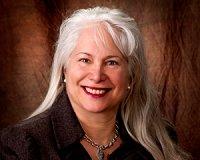 Author:
Beth Ellyn Rosenthal
Phone:
702-324-6911
Dated:
July 2nd 2018
Views:
69
About Beth Ellyn: ...