Dumpster Fires A Home Inspection WONT Uncover And How To Protect Yourself
In year 13 I had to spend almost $11,000 replumbing and rewiring one of my rent houses because the builder cut corners back in 1995.
Yes, I had a home inspection. But here in Nevada, licensed home inspectors are NOT allowed to open walls to see what's behind them.
Here's what happened: In 1995 custom and semi-custom home builders in Henderson actually paid off the city's home inspectors. The builders invited the inspectors to watch closely as they built the model homes. But then they bribed them to NOT inspect all the other homes in the subdivision. I purchased one of the uninspected homes in 2003.

The first clue was when lighting fixtures began falling from the ceiling. Turns on there were no junction boxes in the entire house. Just raw wires running through insulation. I was lucky. The house could have burned down.
Then the flood happened. Turns out the builder used CPVC pipe which was legal for one more year. This pipe was so brittle it cracked when I snapped a finger at it. I had to replumb the entire house. And since there were holes in 80 percent of the walls, I had to resheetrock. And then I had to paint the entire house.
Nevada law allows buyers to sue home builders for construction defects up to 10 years after completion. My problems started when my home reached her 21st birthday. So guess who was liable? Yep, that would be me.
Is there a way to find these things out BEFORE you buy the house?
Check out the plumbing and electrical systems in the attic. It's insufferably hot and dirty In Vegas attics. Even my untrained eye could tell the piping was wrong.

While you are there, see how dirty the HVAC system is. When were the evaporator and fan cleaned last? The inspector is not allowed by law to predict how long your system will work, but you can guesstimate based on the cleanliness of these units.

Google is your friend. Check out the news articles surrounding your new home's birthdate.

Talk to the neighbors. Three of my closest neighbors had spontaneous flooding in their laundry rooms. Guess where mine started? You can get their names from the tax records. Or ask your Realtor to do this for you.

Pray.
The silver lining: I hadn't planned on repainting my house. But it looks amazing with fresh paint. And I recorded the plumbing repair at the Clark County Recorder's Office. Guess what one of my main selling points is going to be???? I anticipate I will get back my money when I sell because many of my neighbors will still have the original plumbing. And I did say the house looks great with new paint, right?
The bottom line: Just know the inspection is just the FIRST step in your discovery process.
((hugs)) BETH Ellyn
P.S. Are you happy with your Zestimate? I can help! Reach out.
702.758.4318 Talk. Text. SMS. Video chat
[email protected] Google Hangouts
@yale1974 Twitter
BA: Yale
MS: Columbia
MBA: L'ecole du Hard Knock
Licensed in Nevada since 1996: I have previous
When competence AND creativity matter!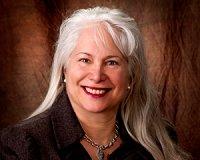 Author:
Beth Ellyn Rosenthal
Phone:
702-324-6911
Dated:
March 12th 2018
Views:
124
About Beth Ellyn: ...