BEWARE Landlords Home Sellers And Tenants Of New Las Vegas Scam
Ah, the world has gotten ugly. Landlords, home sellers and tenants, BEWARE. Here it the current scam...and it can happen to you, because it just happened to me.
Here's how it works:

1. The criminals break into a house they believe is empty to see if it is indeed empty AND is tenant-ready.

2. They repair the break-in damage.

3. They look at the ownership at the Clark County Recorder's office web site. (All tenants, you should do this too. But you need the Assessor's Parcel Number (APN). Contact me and I will tell you how to find that.) If they see it's a bank or an out-of-town landlord, bingo! But that doesn't stop them if you are local. It just ups their risk.
4. They copy the landlord's or seller's ads and photos. But they make one critical change: they cut the rent by HALF or charge an unbelievably low rental price for homes that are really for sale!
5. They hold an open house. The "landlord" is professionally dressed and knows all the rental jargon. The criminals produce a lease, take one month's security and the first month's rent ... in cash. They give the new tenant keys to the house.
Everything is GREAT until the real landlord, the Realtor or the actual owner shows up. The poor, hoodwinked tenant now is out all that money AND has an eviction as a squatter on their credit report. (And who said life was fair?) Plus the house is rarely are "purdy" after they get evicted.

Everyone loses except the criminals.
This actually happened to me last month to one of my rentals. The criminals kicked in the door and saw the house was perfect. They didn't take any of my expensive appliances or mess one thing up. My carpenter put a metal rod in the door jam so they will break their legs before kicking the door in next time. And Bensley, my trained and licensed threat dog, and I slept in the house until the tenants moved in.
Advice for tenants: If the rent is too good to be true, it is! And check to see who is the actual owner of the home. Check that person out on Facebook. Call the bank if it's a foreclosure. You must do your homework.
Advice for landlords and home sellers: BE careful. Try not to leave a house empty for too long. And don't put a sign in the yard announcing it's empty unless you have hidden cameras everywhere.
((hugs)) BETH Ellyn
THE Las Vegas Real Estate Concierge
Nevada State Managing Broker
702.758.4318 Talk. Text. SMS. Video chat
[email protected] Google hangouts
@yale1974 Twitter
Las Vegas Propportunities Facebook business page
BA: Yale
MS: Columbia
MBA: L'ecole du Hard Knocks
Licensed in Nevada since 1996: I have previous!
When competence AND creativity matter!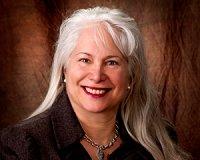 Author:
Beth Ellyn Rosenthal
Phone:
702-324-6911
Dated:
June 14th 2016
Views:
291
About Beth Ellyn: ...