4 MILLION PASSENGERS THROUGH McCARRAN FOR 2nd STRAIGHT MONTH
Passenger traffic at McCarran International Airport continued to soar in August as the Clark County Department of Aviation on Friday reported a 7.2 percent increase over a year ago, hitting 4 million passengers for the second straight month.August numbers brought the 2015 total to 30.1 million passengers, 4.9 percent ahead of 2014's pace.When McCarran reached 4.1 million passengers in July, it was the first time since March 2008 the airport hit the 4-million-passenger plateau. The all-time monthly record of 4.3 million came in August 2007.Totals were driven by a 7.8 percent increase in domestic traffic to 3.6 million, much of that as a result of a 27.4 percent increase in passengers at Spirit Airlines, a 7.8 percent uptick by American Airlines and a 6.5 percent bump by market leader Southwest Airlines.Southwest tallied 1.6 million passengers in August, bringing its eight-month total to 11.9 million, 5.3 percent ahead of last year's pace.
Spirit, undergoing a systemwide expansion, hit 1.8 million passengers to date in 2015, a 19 percent climb that has made it the fifth-busiest carrier at the Las Vegas airport.Of the 13 domestic carriers operating at McCarran, only Alaska, Hawaiian and United showed declines for the month.On the international side, passenger counts continued to level off after two straight years of growth approaching or exceeding double-digit percentage increases. International passenger counts grew 3.3 percent in August to 314,572 and the eight-month total has hit 2.3 million, up 5.8 percent over 2014.Six international carriers had double-digit percentage increases for the month — Edelweiss (40.6 percent to 6,326), Thomas Cook (38.6 percent to 9,194) Korean (28 percent to 8,227) Air Transat (12.2 percent to 560), Air Canada (10.7 percent to 55,621) and Aeromexico (10.2 percent to 27,387).WestJet continues to be the dominant international carrier in the Las Vegas market, but its August passenger numbers were flat at 93,741 passengers for the month. The top overseas carriers continue to be Virgin Atlantic with 31,687 passengers in August, down 4 percent from a year ago, and British Airways, with 27,267 passengers, up 7.7 percent over last year. Westside air terminal and helicopter traffic grew fractionally in August with 90,347 passengers, a 0.8 percent increase. For the year that niche has totaled 645,936 passengers, a 4.3 percent increase over 2014.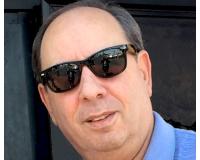 Author:
Bart Austin
Phone:
702-362-1653
Dated:
September 25th 2015
Views:
136
About Bart: "There is no substitute for experience!" Growing up on Long Island, N.Y., Bart learned many things f...